For student admittance in the 2023-2024 school year Register now for a chance to gain a Genesis Pioneering Scholarship at a…
Read more
The spirit of Lunar New Year is felt the clearest where there are markets. With the goal of providing our students…
Read more
Dear Parents, Students and Teachers, Genesis is a pioneering school following the…
Read more
- How can we improve the air quality in the area we…
Read more
Feedback from Genesis School Parents
"I wanted my child to study in the bilingual stream because the amount of English lessons at this school and in that stream in particular are both enough or even exceeding expectations."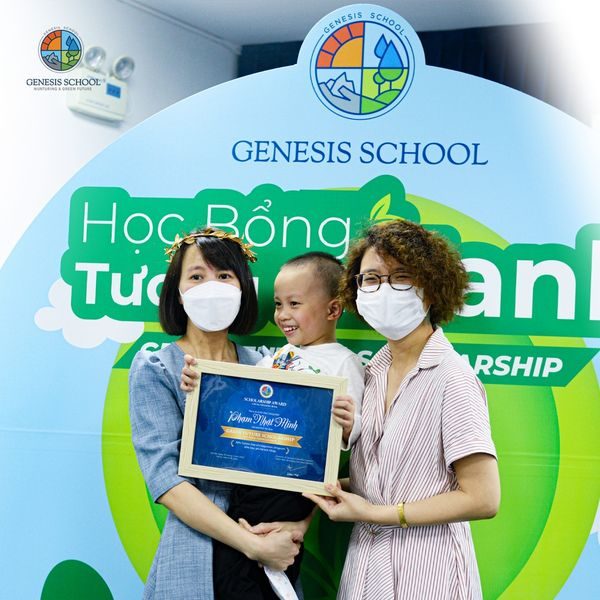 "My child is gifted in math, that's why I was interested in the Logical Math program jointly developed by Ms Chu Cẩm Thơ, Mr Lê Anh Vinh. Having faith in this excellent and experienced group of teachers and academic advisors is the reason why I decided to trust Genesis with my child's future potential."

1. A pioneering school in Green Education in Việt Nam.

2. Joint cooperation with prestigious Education organizations in the world on academics and Green Education.

3. Exemplary School on Experiential Learning and Creative Learning: Learning according to the most up-to-date topics associated with life.

4. Students have a solid academic background, with critical thinking and a Green lifestyle, ready for the challenges in the next stages of education.

5. Ideal class size for personalization.

Monday – Friday: 08:00 – 17:30

Saturday: 08:00 – 12:00
Our call center:
1900998811
024 6666 3111
ADMISSION SCHEDULE ANNOUNCEMENT FOR MARCH 2023
Admission schedule for March 2023
• March 4th, 2023
• March 11th, 2023
• March 18th, 2023
• March 25th, 2023
(For student admittance in the 2023-2024 school year)
Register now for a chance to gain a Genesis Pioneering Scholarship at a school funded by the French government. The Pioneer Scholarship Program creates opportunities to study, experience and be creative at the School of Green Initiatives for students from Primary to Lower Secondary School, who aspire to become part of the Genesis community.