Located on the new Nguyễn Văn Huyên street leading to the West of West lake urban area, Hanoi, Genesis Tay Ho has a total area of more than 6000m2 with the architecture that ensures all three international requirements of space, function, and aesthetics.

The school's design follows the philosophy of "Green Genesis", which was designed by the inspiration coming from natural elements like a drop of water, a leaf, a pebble and the sun – the elements that start and maintain life on earth.
THE FIRST VIETNAMESE SCHOOL TO GET THE GOLDEN LOTUS CERTIFICATE
Genesis School is the first Vietnamese school project to receive the LOTUS green certificate, assessed and approved by the Vietnam Green Building Association (VGBC). The overall architecture of Genesis School is designed to emulate the shape of a pebble placed in the middle of an optimal green space for children (green space accounting for more than 60% of the school area), ensuring 100% open vision filled with natural light. Construction materials and equipment were selected and utilized following safety and environmental criteria, saving 46.7% of water, 51% of energy used, and reducing the total heat transfer index of the industrial shell for 56%.
CLEVERLY AND COMPETENTLY DESIGNED MAIN LEARNING AREA
The main learning area at Genesis School is designed to be spacious, scientific, and smart, with three floors, serving all students' learning and living needs.
In addition to classrooms which are adequately-equipped with international standard furniture and school supplies, as well as friendly and sustainable with the environment. On the 3rd floor, there are particular-function areas such as conference hall, library and computer room, arts room, music room, kitchen and cafeteria, etc. which all ensure the best learning quality and experience for the students.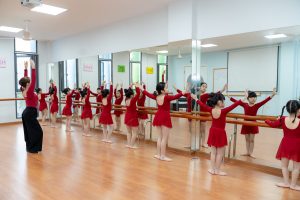 CREATIVE PLAY SPACE
The combination of a sand playground, a swimming pool, a basketball court, a football field and a hydroponic garden is integrated into a friendly green living space. Modernity, appeal, creativity and safety are the key elements in the design.
TRAINING PROGRAMS AT TÂY HỒ GENESIS
Tay Ho Genesis offers Kindergarten and Primary School programs with two streams: Integrated stream and Bilingual stream.